There is no loss as profound as the unexpected and untimely loss of a loved one. Knowledge that the loss could have been prevented, had another person or company simply exercised proper care, only makes matters worse. Fortunately, surviving family members can turn to the civil justice system to seek answers and accountability.
We help spouses, parents, and children who have lost family members due to:
Car accidents
Truck and commercial vehicle accidents
Motorcycle accidents
Pedestrian accidents
Defective or dangerous products
Hazardous conditions on another's property
​What Is Considered Wrongful Death?
In Georgia, a wrongful death is described as the death of a person caused by negligent, reckless, intentional, or criminal acts of another person or entity. There are two main times of claims in the state of Georgia, a wrongful death claim and an estate claim.
In instances of a wrongful death claim, the victim's family is able to seek a claim for the "full value of the life" of the deceased, which includes two main components: Economic and Non Economic.
These damages can include:
Lost wages/Loss of income
Loss of care
Loss of companionship
In instances of an estate claim the family or estate can attempt to recover wrongful death damages which can include:
Medical costs
Funeral costs
Pain and suffering
Loss of inheritance
​Who can file a wrongful death action?
In instances of wrongful death, because the person affected by this wrongdoing cannot come forward with a claim, certain surviving family members may be able to take legal action on their behalf by way of a wrongful death lawsuit.
The following parties may be able file a wrongful death action in Georgia:
The victim's surviving spouse or children;
The victim's other surviving family members; or
The personal representative of the victim's estate.
It is important to note that there is a statute of limitations on these cases. You will have two years to come forward with a claim and may lose your right to take legal action if you try to file after that time. That is why it is essential to involve an Atlanta wrongful death attorney as soon as possible.
We Treat Clients Like Family
Particularly when dealing with a sensitive and emotionally charged case involving a wrongful death, compassion and personal attention are of the utmost importance. At the Law Office of Noah J. Moore we truly care. We treat our clients like family, fighting for them as we would our own family members.
After an incident, Contact us today to determine whether or not you may be eligible for compensation.
Address
600 Peachtree St. NE 3710
Atlanta, Georgia 30308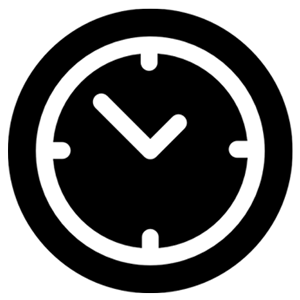 2. We update you throughout your case.

3. We get you compensation.
Our case process
REST AND RECOVER WHILE WE WORK